Abdirashid Duale is a British-Somali entrepreneur who has founded companies worldwide. He is the Chief Executive of the international funds transfer company, Dahabshiil.
As Prime Minister Theresa May starts her visit to Africa, he believes the continent is a place she cannot afford to overlook.
Africa is ready to do business with Britain.
As an Africa-born British businessman who is one of the largest employers in East Africa, I am delighted that Theresa May is visiting Africa for the first time in her role as Prime Minister, at what is a pivotal moment in Britain's economic future.
The UK is home to the one of the largest and most influential African diaspora communities.
My own life story of being a part of this diaspora, and being the head of a business rooted on the African continent shows how the UK and Africa are becoming closer and closer.
In my view, Britain and Africa need each other more than ever before.
I arrived in the UK as a young man leaving Africa because of war.
I'm now the CEO of Dahabshiil, one of the continent's largest financial services companies with a network over 5,000 employees and tens of thousands of agents in almost every African nation.
The British people have voted to leave the European Union.
Whilst Brexit continues to be an intensely argued issue in the UK, most people in Africa are not sure what to make of it.
But to me, one thing is clear; as the UK looks to new economic opportunities outside of Europe, Africa is one place it cannot afford to overlook.
Africa's abundance of untapped natural resources, its rising use of technology, its growing middle class who are hungry for the UK's educational institutions to come to Africa – all of these and much more offer real opportunities for UK businesses in a continent where English is the universal language.
But to realise these opportunities Theresa May must loosen the financial and trading structures between Africa and the UK.
Speak to many entrepreneurs in Africa and the presumption is that the UK just isn't as "hungry" to exploit Africa's economic opportunities as much as Turkey, the Arab Gulf countries, India and of course China.
Where once British companies dominated major African ports, now Dubai based DP World is changing the fortunes of major African ports.
In Africa's skies, it's carriers like Ethiopian Airlines, Emirates, Qatar Airways and Turkish Airlines that are the key players.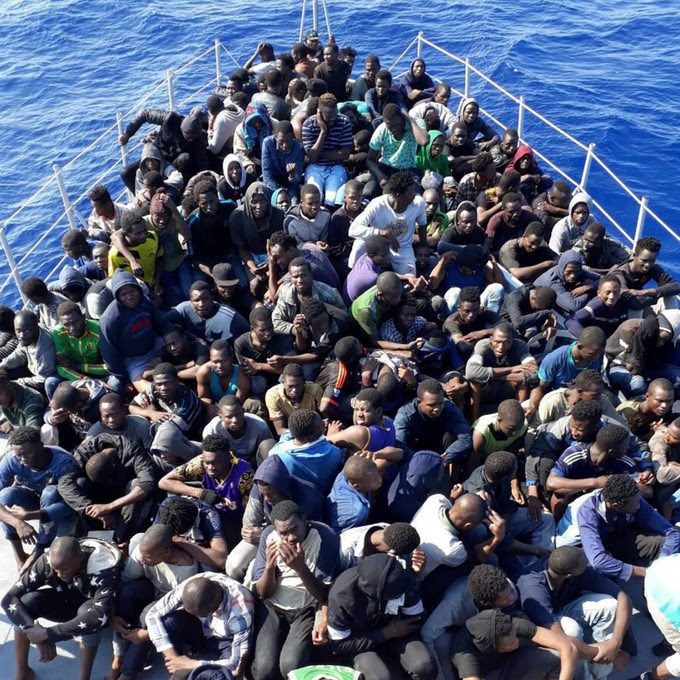 There is another key issue.
Every year, hundreds of thousands of young Africans follow the treacherous and deadly migration route to Europe in search of jobs and a better future.
Many don't make it.
Doing everything to boost trade, investment, job creation and infrastructure is the only way to make sure they seek a better a future in their home nations – something almost all of them would prefer.
Furthermore, there has never been a better time for Theresa May and her government to take this part.
I've worked with previous Conservative prime ministers and leaders, such as David Cameron and William Hague, but what is different for Mrs May is that she leads Britain at a time when new, dynamic and reform minded leaders are taking the helm in key African countries with business at the top of their agenda.
Witness the seismic changes under Prime Minister Abiy in Ethiopia, which is the fastest growing economy in Africa, and in Kenya, whose President Uhuru Kenyatta signed a large infrastructure investment deal with the United States on Monday.
Even Africa's smallest nations like Djibouti are now being transformed into major port and logistics hubs for the continent.
I am aware that both British and African business people are waiting for clarification on what the departure of the UK from the EU will look like.
Whatever that agreement entails, we, the business community, would like life to be easier, we would like stability so that Africa and Britain can continue to trade, indeed to increase and diversify the levels of trade, and to create jobs both in Africa and Britain.
We are keen for financial transactions to be easier, and for regulations and other issues to better reflect the current African reality, and ensure smoother operations for those who are fully compliant and respectful of these regulations.
Together, we can overcome the fear of the unknown and to address any challenges.
Dahabshiil has been working for 40 years between entrepreneurs in Africa and the UK.
I hope that in the next 40 years we will be able to see trade between them grow to kind of levels of trade between British and Asian entrepreneurs.
I look forward to welcoming Theresa May and the delegation to east African part of her very timely visit to the continent.